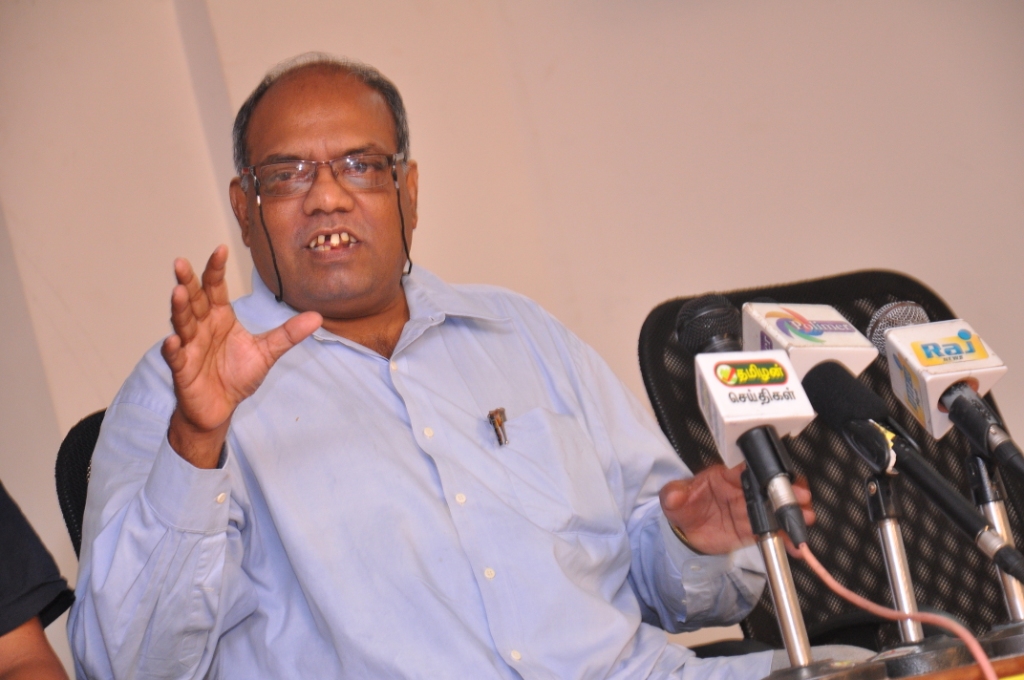 PROFILE OF M.R. HUBERT
M.R. HUBERT presently paraplegic (disabled) founder managing trustee of Shabnam Resources, aged about 63, management graduate, established the office to serve the community via neglected and children in difficulties and elderly.
NARRATION OF WORK HANDLED: Marketing covering brand imaging as a futuristic establishment. Team leading during critical times, Cohesive understanding. Process Labs, Blending work and family on malleable sphere and many more.
PRESENT WORK STATUS: Conducts human resources training programs for many organizations., both in English and Tamil. Has evolved and conducted programs on motivation, rugged management, tactical approach and implementation, personality development, delegation of power and responsibilities, etc., most of these programs were conducted in Tamil at SriLankan, Malaysia and Singapore. These training programs brought lots of benefits for the youth to become resourceful and self-reliant.
Served as the marketing advisor for a government program under auspices of united nations development program and international fund for agricultural development. This project was served to help the down-trodden women beneficiaries from the rural and tribal areas to be resourceful revenue earning unit. written several articles on varied subjects of interest.
His socio transformation to this avenues of helping and serving became profound in early 2000 in the areas of child labor rehabilitation, been active in running 4 transitional educational centers for children saved from child labor helping and supporting 2700 children and above.
Conducted special programs on PTSD, LONILINESS, ANXIETY, etc.
AWARDS, ACCOLADES & INTERNATIONAL STANDING:
DISTRICT LEVEL SCHOOL HOCKEY PLAYER
BEST N.C.C. CADET AT COLLEGE LEVEL
BEST NATIONAL SERVICE SCHEME COORDINATOR AT COLLEGE LEVEL
OUTSTANDING VICE PRESIDENT AT JAYCEES INTERNATIONAL
CHAIRPERSON FOR AN INTERNATIONAL SEMINAR ON JUST WORLD ORDER AT MALAYISA.
PRESENTED PAPER ON MARKETING –PROMOTIONAL APPROACH BY EARLY TAMILS AT INTERNATIONAL INSTITUTE OF TAMIL STUDIES TARAMANI.
CO-CHAIR FOR AN INTERNATIONAL SEMINAR ON INDIGENOUS PEOPLE – PRESERVATION OF CULTURE AT JAVA INDONESIA.
SPECIAL PRESENTER ON THE PRECOM FOR SUSTAINABLE DEVELOPMENT – BALI – INDONESIA
CHAIRPERSON – FOR THE INTERNATIONAL CONFERENCE ON WORLD PEACE AND HARMONY HELD AT BERUWALA , SRILANKA
PRESENTER ON CHILD RIGHTS – EDUCATION FOR EVERY CHILD, AT VANCOUVER , CANADA
PRESENTER ON CHILD NEGLECT BY WORKING PARENTS – CAUSES , EFFECTS AND SOLUTIONS. AT SEATTLE, WASHINGTON U.S.A.
CHAIR PERSON – REHABILITATION OF SEX WORKERS – CONFERENCE HELD AT BANGKOK, THAILAND.
CO-CHAIR PERSON – ABUSE OF WOMEN AT WORK PLACE – CONFERENCE HELD AT KATMANDU , NEPAL
PRESENTED PAPER ON PEACE AMONG ALL – IN MELBOURNE AUSTRALIA ORGANISED BY ECLOF INTERNATIONAL
SPECIAL CARE AND CONCERN: ORGANIZES SPECIAL TUTORING PROGRAM FOR STREET CHILDREN. HAS RICH EXPERIENCE IN THE CARED FOR HIV AFFECTED BRETHREN "FOOD AS MEDICINE".
AFFLIATED AND ASSOCIATED ASSOCIATIONS :
INDO EUROPE CENTER – GEN SECY
YONATHAN FRIENDSHIP ASSOCIATION
(INDO ISRAEL FRIENDSHIP FORUM) GEN SECY
CHILDREN OF ABRAHAM
(PEACE INTIATIVE BETWEEN MUSLIMS AND NON MUSLIMS) – GEN SECY.
FRIENDS OF EASTERN WISDOM'S – SECY GENL
SHABNAM RESOURCES – REGD NON PROFIT ORGN ( Founder managing trustee) www.shabnamresources.com
SHUTTLE BADMINTON FOR POOR YOUTH – SECY.
CO AUTHORED BOOKS
PEACE AND PHILISOPHY IN ACTION – PALGRAVE MACMILLAN
SOCIAL PROBLEMS – POINTER PUBLICATIONS.
CONTACT DETAILS: M.R. HUBERT FOUNDER DIRECTOR
SHABNAM RESOURCES (REGD NON-PROFIT ORGN)
5 (O), BUDDHA STREET, CHENNAI (MADRAS), 600024
PHONE: 044 24721379, TELE FAX: 044 43587029, E MAIL: mrhubert72@gmail.com
MOBILE: 9962430097